Shipping machinery from Mexico to the USA can be a complicated task. If you want to move machinery across the border and into the U.S., there are rules that you need to follow. Complying with government regulations is essential if you want the process of bringing the machinery into the country to go smoothly.
When shipping machinery from Mexico to the U.S., you will need a customs bond in order to comply with CBP regulations in the U.S. If the machinery you're shipping produces emissions, you'll also need to adhere to EPA regulations. Working with a reliable 3PL provider that specializes in U.S.-Mexico cross border shipping will ensure a successful shipment.
The article below provides all of the information you need when shipping machinery from Mexico to the U.S.
Required Documents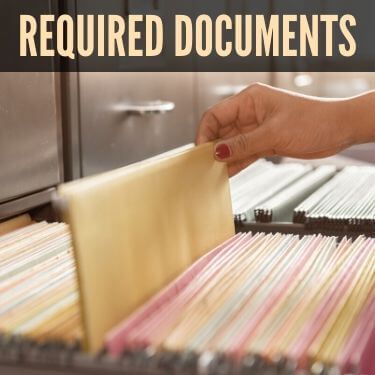 It's important to have the right documents when shipping machinery from Mexico to the U.S. There are various regulations that you might need to take into account, depending on what type of machinery you are shipping. For example, medical machinery is regulated by the FDA, whereas agricultural machinery such as tractors could be subject to rules governed by the Environmental Protection Agency.
These are the key documents that you will need when shipping machinery from Mexico to the U.S.:
Arrival Notice - a shipping carrier or agent will set up an arrival notice, which will be passed to the recipient or consignee. It lets the recipient know that their machinery has arrived, and will include information about the shipment.

Bill of Lading - a bill of lading lets the recipient know where their item is going, how it's getting there, and when it will be transported.

Packing List - sent out by a shipper or freight forwarder, the packing list contains the information on the invoice, as well as additional details. A CBP officer will often review this document before the goods are shipped across the border.

Commercial Invoice - an invoice should have some key information, such as shipping and business addresses, company name and location, the items in the shipment, the value of those items, and the country of origin. CBP officers will often want to take a look at the invoice too.

EPA Form 3520-21

- this form is for engines, vehicles, and equipment being imported into the U.S. that is subject to federal air pollution regulations

Customs bond - this is like an insurance policy that ensures custom duty and other fees will be paid at the border. Both single-entry and continuous bonds are available. Customs bonds can be purchased from customs brokers and are required both U.S. and Mexican customs.
Remember to also check with any regulatory bodies that might apply to you when shipping certain types of machinery. If you're working with an experienced cross-border logistics and transportation company like R+L Global Logistics, they will be able to tell you if any additional documentation is needed.
Looking for a solution for heavy or oversize freight?
Leave heavy haul trucking to the experts at R+L Global Logistics.
Packing Machinery
Machinery can come in all shapes and sizes, so packing it and loading it onto a truck is not always easy. The sensible thing to do with machinery is to pack it into crates, so that they have a uniform size and shape and can be transported more easily. Some people shipping machinery from Mexico to the USA might choose to have custom packaging created to fit their cargo. This can be a smart option if you want to ensure your exact needs are met and that your machinery is protected while it is being transported. However, it's not always necessary to use custom packing when crating your machinery.
When packing machinery, it's important to consider the ways in which it might need to be protected. This may include protecting it from moisture, dust and debris, and any damage that could be caused by other objects or the machinery moving around.
Oversized Cargo Considerations
A lot of machinery will be considered oversized cargo when you want to ship it from Mexico to the U.S. Large cargo can complicate things further due to its size and weight. It might be difficult to get onto standard trucks and can have certain rules and considerations that need to be taken into account. For example, there are restrictions related to the routes that can be taken and what time trucks carrying oversized loads can be on the road.
It's important to be aware of the regulations for shipping oversized cargo, including weight limits. For example, the maximum limit for flatbed loads in the U.S. is generally 8.5 feet both for height. The legal limit for length can be between 48 to 53 feet, depending on the state, with a maximum weight of around 46,000 pounds. In some states, some large shipments even require travel escorts or pilot vehicles. It's important to work with a shipping company that knows the rules for both Mexico and the U.S. states that your cargo will be traveling through. They can ensure that you follow any legal limitations and have any necessary permits or paperwork to carry out the shipment.
Are you considering shipping heavy equipment? Learn more about shipping heavy equipment to Mexico from the U.S.
Looking for a solution for heavy or oversize freight?
Leave heavy haul trucking to the experts at R+L Global Logistics.
Should I Purchase Shipping Insurance?
If you are shipping machinery from Mexico to the USA, it's likely that it is valuable equipment. Insuring your shipment is a smart idea if you want to protect it during its journey. The shipping company that you choose will likely have their own insurance, and might offer you insurance to buy to protect your cargo. You can also take a look at other companies that can help you with insurance. Shipping insurance could save you a lot of money if anything goes wrong, so it's a smart idea to buy it.
If you've shipped other freight in the past and are shipping equipment or machinery for the first time, expect to pay a bit more for the insurance. Since there tends to be some additional risk and value when it comes to machinery, insurance companies have to account for this.
Ship Machinery From Mexico to the U.S. With R+L Global Logistics
Shipping expensive and important machinery certainly comes with challenges. Many of these challenges can be alleviated by working with an experienced logistics and transportation company. R+L Global Logistics has experience in successfully managing Mexico-U.S. cross border shipments. Our multilingual staff has the knowledge and know-how to get your machinery shipment completed successfully and on time. Ready to get started? Request a Mexico cross border shipping quote today.
Beyond just transportation, we provide additional 3PL services that will round out your entire supply chain. Whether you need warehousing, fulfillment services, customs brokerage, or any other logistics services we can help you.
When you're ready to ship machinery from Mexico, give us a call at (866) 335-0495 and we'll take care of the rest.
Looking for a solution for heavy or oversize freight?
Leave heavy haul trucking to the experts at R+L Global Logistics.